New Breakout....from Icecream Or Insanity?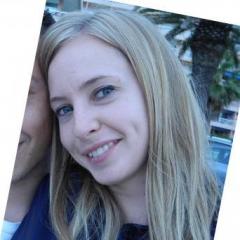 Hey everyone,
I've been studying like a mad woman and running around like crazy lately. I don't think I am particularly stressed, but maybe my body feels it subconsciously? Anyways, about 5 weeks ago I started Insanity (took a week off because I was sick) and I noticed a lot more breakouts on my body and face. I'm wondering if it's because I use a clean towel to wipe away sweat and make sure to shower right after. Maybe it's the wiping action that irritated my skin? Is it the bacteria left on my skin from sweat? I don't know! I haven't had a forehead breakout like this since maybe October.
Another culprit could be that I went a little crazy on the icecream....I've was eating it like 3 times a week for the last few weeks. I NEVER eat icecream, and maybe the amount of dairy I have is from goat cheese i sprinkle in my salad. That's it! I believe the dairy was a huge contributor, because I was thinking of all the possible things I recently changed in my diet. Sigh..... it's embarrassing.
So, at least this shows me that I haven't "grown out of acne." I thought maybe I could get away with eating dairy again, but clearly it's clogging my pores and even causing more congestion in my throat and nose. I had a few minor break outs here and there, and then these huge zits on my forehead, acccompanied by little tiny bumps and pimples.
My resolution to clear my skin and see if that's what caused the breakout:
1. cut out dairy completely. No milk, cheese, chocolate, etc. (eggs is ok).
2. Don't use sweat towel when working out (though I'm absolutely soaked during the insanity workouts!)
A good motivation is that I'm seeing my boyfriend in one month, and want my skin to calm down!