Day 42. My Lucky Number :)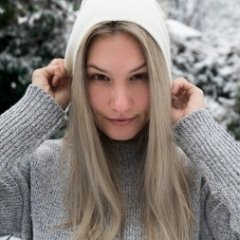 So it's day 42 and I'm still using Tazorac every night along with 100 mg of minocycline twice a day. I now have developed these small, flesh colored bumps all around my mouth. It looks like your common hormonal acne ( you know, the small zits that always appear around the chin/lips), but I've NEVER had this kind of acne before. So, I assume it's the Tazorac. I'm almost kind of thankful that SOMETHING is happening. I take these breakouts as a sign that Taz is doing its job.
I'd had consistant bumps around my mouth (they aren't even hardly noticable, just very bumpy. They don't bother me much but obviously I want them gone) for..I'm not really sure how long..a week or two. I have a hard time guessing on how much time has gone by. 4 days can feel like 4 weeks to me when I'm waiting for a breakout to heal lol.
Like i said, they aren't hardly noticable and my skin is better than before this regimen. I've also noticed my scars are lighter. It was kind of an all-of-a-sudden thing. Like I woke up one morning and, huh, my scars are much less noticable. Still there and still plentiful. But better. Another thing telling that Taz is doing its job.
My oily skin is manageable now, not insanely excessive, but still oily. Glad that phase is over. I've almost gone two months! Yay me!! (btw, this is probably the longest I've ever stuck with a regimen lol)
Anyone have similar experience with those small, flesh colored bumps?