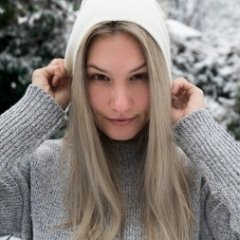 My skin doesn't seem to be QUITE as oily as before. I've had two days where it seemed my oil production was actually normal (as in, not excessively oily at all), but for the most part, I just seem to be back at my normal excessively oily level. I'm still getting little clogged pores and whiteheads and I just know it's from the oily skin. I'm wanting to get birth control with an antiandrogen so hopefully it can help that.
The thing about my using Tazorac, I haven't experienced ANY side effects. No flaking, no peeling, no redness, no irritation, nothing. And, I guess that's kinda a good thing, but it makes me wonder if it's even working? I'm scared to get off minocycline if the taz isn't going to help keep me clear. Anyone else experience this? I don't want to stop using it because I'm a month into it, but then again, if it isn't working, I want to switch to retin-a or something.
Ok, I lied, I did have one side effect of the Taz and that was crazy oily skin. Other than that, I would never have been able to tell I was even using the product. I can't really tell if my red marks are fading or not either. I mean, they are, but I don't know if they are just fading because of time or if the Taz is speeding it along. It's all hard to tell. All I know is the minocycline works to keep me 95% clear.