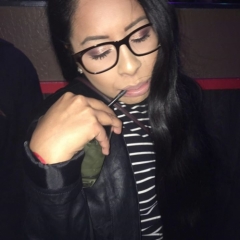 I started my journey on: May 17 2012.
My goal: To clear up completely before my mother's 56 surprise birthday party which will be held on August 11
How I heard about Acne.Org : Im NOT going to LIE, unlike many people I DID NOT "thoroughly" do my research. One of my favorite makeup gurus on youtube , MakeupByLeinaBaaaby , devoted an entire video to this SKIN CARE LINE. So after watching THAT video and a FEW other videos, I decided to order.
My case: Never had acne prone skin UNTIL I began college and began wearing FULL COVERAGE makeup. I know the WROST POSSIBLE COMBO EVER RIGHT? With a mixture of STRESS and you've just arrived in PIMPLE HEAVEN. My dermatologist described my case as "Minimal/ Mild" but when you come from NEVER experiencing more then 3 pimples in your entire life and begin to read the bible on your forehead because of all the Braille, "bumps", any GIRL WOULD FREAK THE F*** OUT! ! !
I have faith in this regimen and IF it doesn't work out for me then IM CALLING to get MY MONEY BACK, simple as that