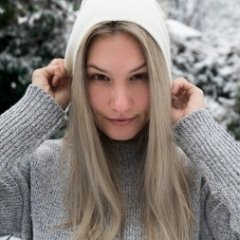 Here we go! I went to the derm (who barely even glanced at my face, but she gave me what I want) and I got minocycline which I'm to take twice a day and tazorac. I was wanting retin a but they're pretty much the same thing so I'm not complaining too much. (total side note: don't you hate it when you feel you know more about acne than your derm does? Yeah, me too!)
So this is day 3 and I'm pretty clear. I had one small whitehead pop up throughout this day but I popped it very easily with a needle and cleansed. I'm using an organic, moisturizing cleanser which keeps my skin from dehydrating and once I'm out of that I'm going to try the organic cleanser from Juice Beauty (I think that's their name).
I have some clogged pores randomly but nothing major. I just have started so I havn't seen anything as of yet which is, of course, to be expected. Just wanted to let everyone know that I'm on my new regime

Very excited, very optimistic that this will be the death of my skin woes.
Today, however, at work I felt sick three times and the third time, right after I clocked out, I actually had to go the bathroom and threw up. Yeah, so I'm thinking it was the minocycline. My derm told me to take twice a day at 100 mg a piece, which I've been doing, but I'm not sure if that's going to work out. We'll see...