Almost done with my third month
Moved up to 60 mg and possibly moving up to 80 a day on my appointment (the 17th).
No more nosebleeds and the cracks on the sides of my lips are better. Still annoying but neosporin and bacitracin has helped a lot. Bacitracin seemed to heal it faster but neosporin has pain relief.
Back pain and joint pain got worse when my dosage went up but it is tolerable.
I'm going to update my product list for anyone interested:
Facial Cleanser: CeraVe Foaming Face Wash
Moisturizer: Cerave moisturizing CREAM (the regular lotion is not thick enough)
Sunscreen: Neutrogena. They have one that says it won't cause break outs. I think it was called Break Out Free or something. It does what it says, doesn't cause any new pimples after a day of wear. I typically only wear it when I'm sure I'll be in the sun for more than 30 minutes.
Shampoo/Condition: Switched from Paul Mitchell to Pantene (for curly, dry to moisturized)... I don't atually have curly hair. It was a leftover bottle. Does a great job with frizz and dryness though. I only use conditioner now.
Lips: Just Aquaphor now because I lost all my other ones, lol
Body lotion: Pretty much whatever my boyfriend uses.
I've been trying different makeup to deal with the flakyness and here's some reviews I've got:
Clinique's Moisture Surge: Awesome stuff. The lightest shade is too dark for me but will work great when I get a little more sun. No flakes for hours. Got to let your moisturizer absorb before applying though or it'll be too shiney.
Maybelline's Fit Me: I only got this because I had a really good coupon but it is awesome. Had a shade that was perfect for my pale skin and also didn't show any flakes. It is a more mild/sheer coverage though so I'd say this is a great foundation for everyday wear but I'd use something else (or just add in concealor but I haven't tried their concealor yet) for important events.
These two pics are from Day 49. Both pretty much the same picture but in different light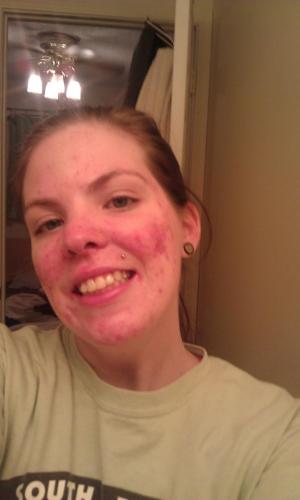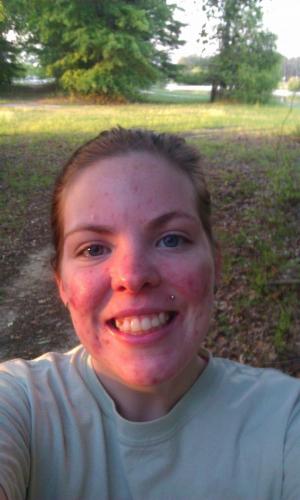 Day 77 [bad sunburn from swimming that day but my skin looks pretty decent]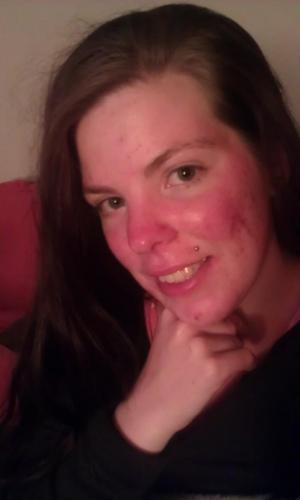 Day 83. Redness is from Accutane, not sunburn...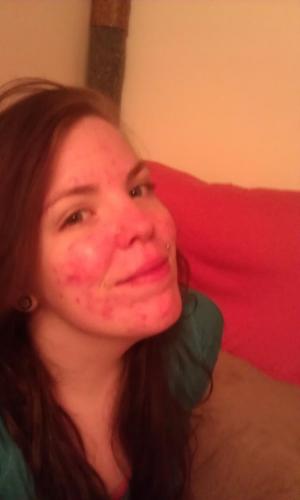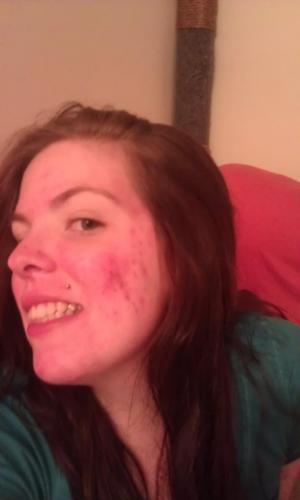 Day 86... Mostly all you can see in this picture is redness. I will take pictures with an actual camera (not my phone's camera) later when I get closer to the end and I can start my process on the scarring.