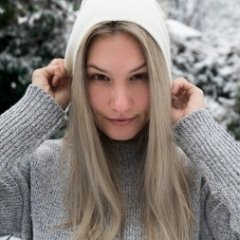 Things have been looking better this past week. My left side is clear, chin is clear, right side has like two spots which are hardly noticeable and forehead has one new bump that won't turn into anything. So far it's looking like I'll have good skin for graduation which would, obviously, be AWESOME. Benzaclin works well for me. It doesn't make me 100% clear but it's the best thing I've used.
As for the hair loss or shedding or whatever it is, I'm not as freaked out by it as I was. I don't think it's severe I think it's just natural shedding.
Even so, I'm hoping to get on a new regime in a weeks time that should end acne for me for EVER. I want minocycline and retin a. Now, I've used retin a before and never thought it did anything for me. Now, I'm thinking I just didn't give it time and I was also using it years ago when my acne didn't bother me enough to stay on a consistent schedule, so I most likely didn't use retin a properly. I CERTAINLY didn't use it consistently for the 3 months or so it takes to work.
So, why do I want this combination?
Minocycline cleared me like nobody's business last time I used it, however, acne came back of course when I stopped it. Retin a has a great history of working as long as users can tough out the purging period and the amount of time it takes to actually work. I want the minocycline to keep my clear for the several months it takes retin a to work. I want to use retin a because your skin cannot get immune to it and it is also one of the very best anti-aging products on the market. I'm only 22, but by starting my anti-aging routine now is better than starting when I actually have wrinkles. I figure I might as well kill two birds (acne and aging) with one stone (retin a).
I figure I can be off minocycline in a few months once retin a starts working so that by the time I get married I won't have to be on both the antibiotic and birth control at the same time (since mino kind of inhibits the effects of birth control)
What do ya'll think, a good plan?