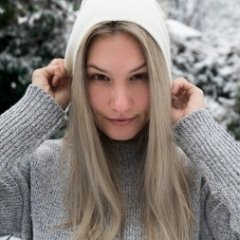 Ok, so for the past few weeks I have been shedding much more hair than what is normal for me. Grant it, I did use a shampoo bar which caused me to shed like 4 hairs in the shower (amazing for me), and I haven't been using that bar, I switched back to liquid shampoo because I noticed where I rub my shampoo bar on my head to lather has become more sparse, so maybe I just switched back to my normal amount of shedding by switching to chemically shampoo but I SERIOUSLY NEVER remember ever shedding this much. I'm finding hair everywhere, on my pillow, in my hair tie, on my clothes, every time I run my fingers through my hair. Normally, I only notice hairs falling in the shower.
Now, this kinda started around the same time I started Benzaclin. I know the listed side effects don't include hair loss, but does ANYONE have any info on this matter? I mean seriously, if I have to have acne and am going bald...
As much as Benzaclin helps my acne, I'm going to stop using it for a few weeks to see if my shedding subsides. God, please, please don't let me lose my hair too.