Another Week..that Makes This Week 3?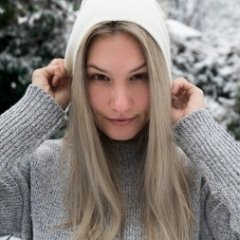 Well, I guess I've been on benzaclin for only two weeks officially, but including when I mixed my own bp and clindamycin it's been three. Gosh, it seems longer than that. It's serving me really well though, better than any other derm product has done for me (minus the antibiotics). I'm still getting pimples but most of the time, honestly, they start out as little bumps and as long as I continue to apply the cream, they go away without getting any worse after just a few days! Amazing! I've had three pimples on my forehead but they were very minor. I did have to eventually drain them but after applying the benzaclin they scabbed over and healed right up! I still am getting clogged pores and pimples on my jawline, still the result of oil cleansing months ago. But it's not that bad. I only have one pimple at the moment, and it is healing and just a small bump.
I'm also using my licorice soup bar which helps with my red hyperpigmentation (which i have SO much of). Redness has already reduced after just a few uses. I can look at myself in the mirror without makeup and be happy. It's a really good feeling. The results, in my experience, could be seen in a week. Week 2 I saw even more noticeable improvement.

I like this stuff a lot, I'm just afraid to build a tolerance to it. Oh, also, I've been shedding a lot more hairs than usual lately. now, it could easily be because it's getting warm and the seasons are changing. I haven't seen anything relating benzaclin to hair loss or shedding, but I just wanted to throw that out there. If the shedding doesn't stop in a few weeks, I may have to assume it's benzaclin. Please, don't let it be benzaclin.