Dairy And High Fructose Corn Syrup...big No-No's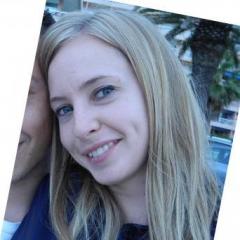 I think in my last blog I said that I needed to stop eating chocolate and dairy products...well now I'm really motivated. For the last month, I continued to put cream in my tea, drinking it almost everyday. I haven't had that "mouth" acne for a looooong time, and the last few weeks I've been getting new zits in that area. Ugh. They aren't very deep and go away in a few days, but it reminds me of how my skin was waaay long ago. No wonder I stopped eating dairy!
I have to hide the chocolate my friend gave me from Germany. lol. Out of sight...almost out of mind. I hope that in a few weeks my skin will calm down.
Over Easter break, I took a trip up to northern California, where the weather was 40 degrees F and humid. It was cold, but the air was so moist that I hardly needed moisturizer. It was weird. I woke up and my skin didn't feel parched, and my eyes didn't hurt because they were so dry. I really noticed the difference the day I came back to SD. I felt I was dehydrated for 24 hours! Now, my skin is back to the same old dry, flakey self...ugh. Goes to show that weather really does effect skin!
Now onto good ol' high fructose corn syrup. I avoid this ingredient like the plague because it seriously is so awful for you. It's good because it eliminates wasting money on expensive drinks at Starbucks. I almost always sweeten something with honey (or if I run out I use Stevia). But the other day at Starbucks I decided to get iced tea, sweetened with a little of their classic sweetener, and I had the WORST headache ever. It almost felt like a migraine. I was thinking it was my contacts, weather change, etc. Nope. Today, I bought a bottled iced-tea and halfway through drinking it I felt a headache coming on. I looked at the ingredients and guess what's the FIRST ingredient... high fructose corn syrup! Like not even TEA is the first ingredient lol. So, this twinging headache is reminding me never to touch that stuff again. Ugh. I'm getting mad that the FDA approves of this artificial sweetener, because it's probably related to more heart disease and diabetes that we realize.
Anyways....that's my vent!