Improvement With Benzaclin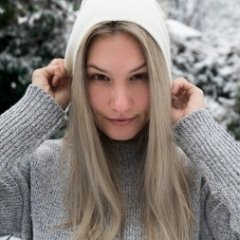 So, starting about a week ago, while waiting for my own Benzaclin to come in, I decided to mix my own Clindamycin gel that I have (that didn't help) with some benzoyle peroxide. REally, it's the same thing. Then I got the real Benzaclin on Friday night which was...three nights ago. Since them, my face has been clearing up. Whiteheads are coming to a head faster and I'm being gentle when I open them up with a needle. Usually I'll gently squeeze out the bad stuff with an antibacterial face wipe then apply baking soda as a spot treatment which really helps dry things out! Then, morning and night, or just night if I am lazy, I'm applying a decent amount of benzaclin. Amazingly, my face is not dried out. It was dry from the chemical peels I was doing but I haven't done those in about a week and my flakiness is gone even while on Benzaclin. So that's nice. I'm not trying to be too optimistic. I don't believe this will clear me, but it does seem to be doing something. Either that or I'm just on the natural healing side of my breakout cycle. I breakout, i heal, I breakout again. That's how I roll.
But, so far I'm liking this stuff. It has fabulous ratings online but what works for EVERYONE else never works for me so it's hard to go off those lol. I have a job interview on Wednesday and my face should be decent enough that I won't be embarrassed

And only about a month left until I get my minocycline. Can't wait!! I've been at peace about my face. Though it hasn't been very good, I havn't let it affect my mood. Very thankful the Lord is helping me through this. Of course, the constant emotional battle is the most horrible part of acne.
So, just wanted to say, improvement

I'm using my Pond's original face towlette's to remove makeup, works great! Then I follow up with a cleanser. I was using honey but now I'm back to my Cleansing Milk, an organic brand which I really like when used on makeup-less skin. Follow with Benzaclin and I'm done!
I have 1 healing pimple on my forehead; no whiteheads/blackheads on my right cheek, a little uneven texture and some clogged pores though; left side I have about..3 healing pimples? They all just came to a head and I was able to drain them. More clogged pores (I have had tons since trying the OCM); then I have one pimple on my chin that just came to a head and that's it! Still have TONS of hyperpigmentation but I figure I'll start working on that around July when my face should be spotlessly clear

Still incredibly thankful that I don't have any pitted scars. So thankful