Itchy,stinky,constantly Tingly....the Story Of Bp& Me!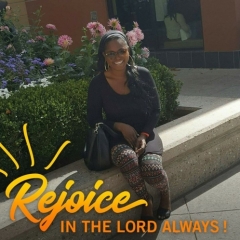 When in doubt and more bp ~ Dan
That freaking phrase,has been a anchor in my week long process of using the dan products.
but let me tell you bp takes some serious getting used to.
there is not 1 minute in the day that I don't feel its presence on my face.
I purchased some jojoba oil in hopes of it easing my stingy, tingly, constant
sensation.
Due to the urgency of the situation & my constant urge to kill or somewhat
soothe my face.
I just had to go on a quest, seeking out 100 percent pure jojoba oil
and let me tell you it was a no easy feat!
Your major retail stores such as walmart,target,etc. will not have jojo oil!
all go many places kari jo jo oil that is specifically made for hair
So save yourself the drama! they do have 100 percent pure jojo oil at local
beauty supply stores & health food store.
I found a very small bottles for eight dollar s
I will be ordering jojoba oil direct from dan in the future to save myself the dram as well.
I will let you guys know how that jojo oil help the situation!
I'm gonna go soothe my face with oil now!!!!