Went Without Makeup Today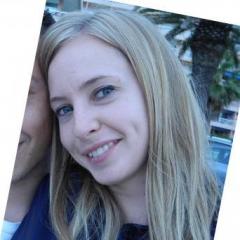 Oddly enough, my skin has been looking really good lately. Nowhere near perfect or flawless or even 100% pimple free, but at least in the morning my skin is even-toned and good. Unfortunately, toward the end of the day, it gets oily and sorta red. But who knows, I've been eating spicy foods lately so maybe it's making my skin flush. It seems that when I've applied makeup the last few days, it doesn't necessarily make my skin look better...
Anyways, it's probably been 4-5 months since I've gone in public without wearing foundation. And what was great is that I wasn't self-conscious or thinking about it during the day. I didn't wanna wear it because I had clinical at a hospital, and when you wake up at 5 in the morning, by 3 o'clock my makeup is sorta running off my face. But, I still want to get away from using foundation, so maybe this is a good step now that I'm virtually clear and the scars/red marks have faded a lot.
I'm relieved the last thing I really have needed to worry about it skin. Though, I'm waiting for the acne to come full force after eating chocolate everyday for the last week or two... Life is crazy busy trying to graduate nursing school...and look for a job in this unfavorable economy!
Peace out to ya'll and best of luck. Don't ever stop listening to your body, and changing your lifestyle so that you can be acne-free.