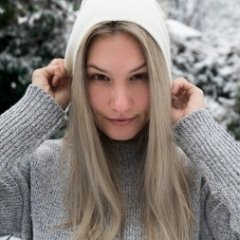 my face was HORRIBLE today. Huge whiteheads, huge under the skin pimples, the kind that are like 3 clustered together to make one gigantic one. I only have four big pimples but they are all right in the forefront of my face. 3 on the right side 1 on the left along with various smaller whiteheads. It may be the stronger salicylic acid peel I'm using, pulling the bad stuff to the surface. It could be that or the fact I've been picking like a fiend the past few days. I only popped the white, juicy (gross but true) whiteheads tonight and did it with a needle and minimal squeezing. Washed face with honey after removing makeup then applied peel for 4-5 minutes and am going to try to sleep in a honey mask though that is very difficult.
My skin is quite dry and flaky right now from the peel and baking soda masks. I'm praying by this weekend these huge pimples will be gone with consistent use of my peel.
I was incredibly tempted to be depressed about my skin today but I won that emotional battle and ended up having a wonderful time with all my porcelain skinned friends. Gosh it's embarrassing. One more month though..
I can fake confidence as long as I don't look in a mirror. Every time I look in the mirror at the end of the day all that confidence I worked on all day long is shattered. And so my day goes. wake up to new pimples, sometimes cysts, extremely red and inflamed skin. Hating makeup and having to hide, giving myself a daily pep talk about confidence and beauty, spending the ENTIRE day thinking of my acne and TRYING not to. Then, at the end of the day, when I think it was a good day, I come to a face like mine and it all comes crashing down. No one should live like this. We all deserve to feel beautiful. We should all like what we see in ourselves. No one should be put through this tremendous and incredulous torture of shame of the self.
I have about one or two months of acne left, I truly believe, in my lifetime. This thing has been a demon. I'm not going to spend this month in desperation to kill it because I can't. I can't kill it. I know this now. I need help. Real help. But what I can control is my mood. Depressed for the next month, my final month of college, or I can live it up. The choice is mine. I'm going to spend, every day, fighting an inner battle to maintain joy. I won today.
My battle with acne is different for the next month. I am not conquering pimples, I'm conquering the depression.
Today I win.