Therapeutic Venting Or Avoiding Homework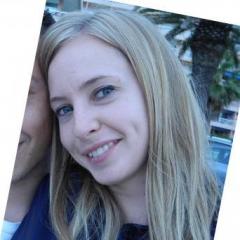 You decide. I feel like I really need to get my mind off of everything that's going on. It's funny how when our skin is looking great, we can somehow forget how to treat it and keep up with our personal regimens. And life gets busy, so skin is sort of on the back burner for me.
There have been minor pimples here there- particularly around my nose- where my upper lip and nostrils meet. But those were just clogged pores that have gone away. Some zits but they are very superficial and go away in a day or two with no scarring. That volcanoe between my eyes is nearly gone, just dry skin that is in its place. I zacked that thing with Finacea. But now, I have this big pimple next to my mouth. It hurts

It reminds me that acne is painful lol. Mouth pimples are the worst lol. It's deep too. I honestly believe though it's because of dairy. The last few weeks, I've done an experiment of ingesting dairy- like half&half creamer with my tea everyday, chocolate, or milk with lattes, etc. I haven't had a zit like this in a while, so I guess I will stay away from it!
Embarrassing thing- my dad went to pick up my prescription of finacea, and when I retrieved it from him he was surprised at the cost (roughly $180). He asked, "is that some zit cream?"
Me: "Ya dad, it is. But it really works so it's worth it..."
"What happened to clearasil?"
People that don't understand acne make comments and suggestions like that.
Anyways, skin is recovering again from not doing my regimen for those few weeks.

Nothing major has happened...no cysts at least....yet... At least I know not to attempt that experiment again in the future! Ok, enough procrastinating... now on to dreaming about perfect skin