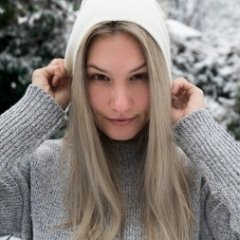 It's been two months and I'm still dealing with the aweful side effects of the OCM. My jawline is still breaking out a bit (I NEVER break out there) but other than that, as far as pimples go, I'm finally clearing up thanks to the baking soda mask which I just discovered and am loving so far. Helps with redness, bumpiness and dries up current pimples.
The biggest issue I'm facing from the ocm is how my face itches!! Ugh! It just takes a few hours after washing that my face is like one constant itch. And if I can distract myself it isn't bad but man, its so annoying. It only itches the areas which are still rashy/broken out so I know it's an allergic thing. I'm thinking about getting some antihistamines but I probably won't. I'm tired of spending so much money on this. I did buy some new salicylic acid peel (30% this time) but other than that I'm just waiting for the derm in a month. Removing makeup with ponds cleanser/makeup remover and thinking about using Clarisonic again as NOTHING seems to COMPLETELY remove all makeup. I also have the ponds moisturizer for normal to oily skin which is also supposed to help with dark marks. So since I need a moisturizer for after my peels I got that. Funny though, with this 20% peel I literally havn't been peeling at all. Maybe a little dryness around pimples but not an actual peel. Plus my skin has adjusted to it so that's why I'm stepping it up a notch with the 30%. I'll be getting that this weekend as I think it sent to my home address rather than school address which is ok cuz I have enough left of my other peel to just finish this week.
I'm also SICK of my oily skin. I am sooooo oily I can feel it on my face. It's sick and I hate it so I'm putting myself back on apple cider vinegar. After a month or two of taking those tablets last year my sebum production normalized but I stopped taking them and voila! Oily skin is back. So I'm taking ACV, zinc and biotin for hair. I'm wondering if my antibiotics will help balance my oily skin. Also wondering if my birth control which I'll be getting in a few months will help balance hormones thus balance sebum.