Looks Guys, The Simple "no Regimen" Simply Doesn't Work!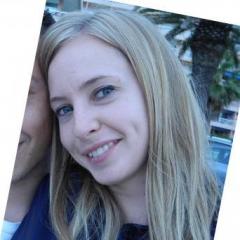 Hey so I thought I would update my blog, even though life is very busy right now.
I just want to say, that ufortunately, I've tasted the effects of what it's like to not do your regimen for a few weeks. Now, two-3 weeks later, my skin has broken out. Not horribly, but enough to show me that... I'm still not in the clear yet of just "not getting acne anymore." People, listen to me- don't just NOT do ANYTHING. Acne has a source (well many) whether its triggered by food, bacteria on your skin, harsh skin products, chemicals, blah blah. But...take action! Don't just let acne "work itself out." I went from being 100% clear for 3 months straight, to about 60% clear in a matter of weeks from not doing my regimen. Anyways, that's my advice for ya'll!
Not using my normal regimen for a few weeks really caught up with me. It's so funny how it really takes a week or two for a zit to form! I have had a few minor breakouts, minor enough that applying finacea daily and rather liberally has helped them to just dry out and disappear. They haven't been those painful or deep pimples, which shows me that it wasn't anything internal that caused it. Just very mild acne that has gone a way in a few days with using finacea and differen lotion.
However, I have this HUGE pimple between my eyebrows
I've rather left it alone for a few days and waiting for it to come to a head.... I was surprised because it's like there was no for-warning lol. Usually I can catch it early enough (a tiny bump) but this was impatient lol. I know that there's no point to pop it unless it's ready... Anyways, looked like tonight the zitzilla was ready to go down. Hopefully in a week there will be no trace of it...
Oh, that cyst thing on my forehead has finally flattened. I believe I've had foods with gluten/wheat because my stomach/bowels has been in pain at certain points the last few weeks.... and usually a cyst will show up about 2-4 weeks later. Anyways, I'm just hoping that whatever mistakes I made it doesn't take too much a horrible toll on my skin. Ive been increasing my dairy, soy, caffeine (tea), and chocolate intake....seeing if it has an effect on my hormones...we shall see in a few weeks. Probably will with all the things I overloaded in my system!
Overall, though there's been some set backs (even on my back, neck) it's clearing and life will go on. There are waaaay too many things for me to worry about right now... I don't have time to stress about acne!
Best of luck to you all in your journey! keep up the fight and don't give up!