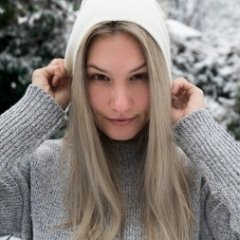 My face is healing slow and steady. Pimples are reduced today and skin is softer and looking much better under makeup. Texture is like 85% smoother than last week. Redness down probably...50%-ish. I have developed two tiny whiteheads on my forehead which I'm sure is from the oil cleanse and I'm totally fine with that. A few whiteheads and I know it's a slight purge. But itchy, red bumps and that's an allergic reaction.
No new pimples anywhere else on my face. Still doing zinc and DIM daily and have added Biotin for my hair.
I've noticed that when cleansing with my milk cleanser, I still have makeup left on my skin. I thought, because it wiped away eye makeup and mascara in a flash, it was also removing my tinted sun screen but nay. When I tone with alcohol (supposed to do this before the sal. acid peel), I noticed quite a bit of makeup is being left behind. So, I'll also be using my clarisonic on my off OCM nights. I was intending to use my clarisonic in my regime but I've gotten out of habit of using it and just forgot.
I do like the clarisonic, I felt it helped with redness and hyperpigmentation however I recall getting pimples where I don't normally get them while using it daily. That's why I stopped using it. However, now I'll be using it every other day and since it is great at getting makeup off, I think it'll work great

So tonight, milk cleanser with clarisonic, then salicylic acid peel (needing to order some more off Amazon. Thinking about getting a higher percentage).