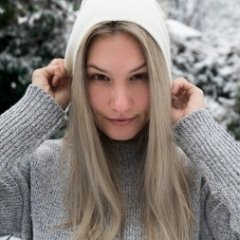 I can't believe i've been dealing with this breakout for a month! honestly, it feels like it's only been like a week. That's a good thing I guess lol Also, I've been cleansing with oils for 3 months. ok, on and off..and I've been switching up. I started out oil cleansing then following with my usual soap cleanser. Then I did straight oil cleanse hence the breakout, now I'm doing oil cleanse every other day with a natural, non soap cleanser on off days.
My skin is finally starting to clear as stated before. I oil cleansed tonight and oh my was my skin soft afterwards! I did my sal acid peel last night which of course exfoliates but after the ocm tonight was when I could really tell the difference. Redness is going down, makeup is looking much better and staying fresher, I'm not as oily (still oily but not the ocean of oil I was before). I still have bumps and noticable pimples and red bumps ( a part of my rash) but they are, I believe healing. After the peel yesterday they have shrunk and dried up some.
OCM-ed tonight. I love the oil cleansing method. I just love it. I want to use it forever lol hopefully I can. I followed up with some aloe vera gel (99% aloe from my local health food store). Last time I used this stuff (only used it once), I used way to much. I knew I used way too much, but I wanted fast results (less is more). Anyways, it dried my skin. Didn't cause any breakouts, just made me flaky. That was nearly a week ago and the flaking has subsided so I'm using it again tonight in a much more moderate amount. It's actually able to absorb into my skin this time, haha.
I'm trying to monitor my skin closely since I'm using the ocm again. So far, it looks like it isn't causing any clogged pores or bumps. But, we shall see. If I break out again, I'll take out castor oil completely. However, with such a small amount of castor oil plus an emulsifier (next mix I'll use less emulsifier, this mix rinses a little too easily), I don't see how my skin can react badly to it since there's no residue.