Entry posted by Renn17 ·
412 views
I have three spots on one cheek and one just under my eyebrow, all within a few days

One of the spots on my cheek is similar to the type I used to get, sore and with pus inside (although the pus is gone because I *shockhorror* squeezed it-it was ready to pop. I took my last Yasmin pill in the cycle on Monday so maybe it's come from that because I'm due. I hope so. Can't deal with acne again!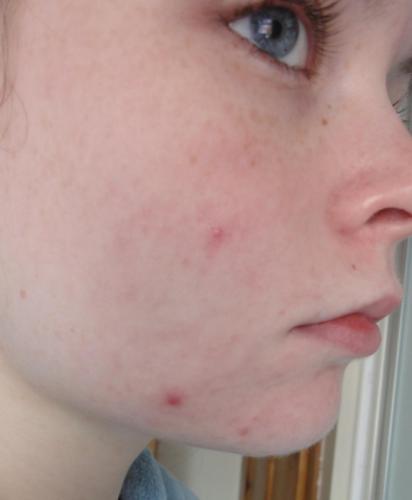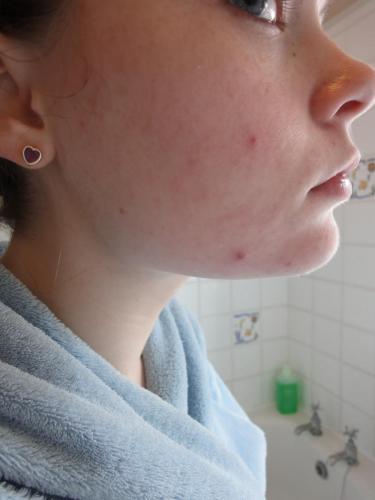 Could have cried this morning before going to school, not because of the spots themselves but the thought of being back to square one. 4 months of accutane for 2 months of clear skin doesn't sound fair. I haven't yet experienced totally clear skin seeing as I still have scarring that is healing, so acne, please hold off till it's healed, just so I can have that for a little while! I'm breaking out, I'm hormonal, my mam's in hospital after surgery, I get A2 exam results next week and my doctor wants me to take a test to find out once and for all if I have inherited psoriatic arthritus from my mam after developing signs of it, the likelihood of having done so being around 80%..not feeling great (although I know this hasn't caused my spots because I haven't felt the stress of this till now, and my spots were developing a few days ago). My whole eating healthy thing hasn't worked out, I didn't realise how much I relied on chocolate to function. My doctor said I have 'severe anxiety' and is consulting me to see a psychologist. Apparently this anxiety can cause chocolate cravings, and it would explain my constant fatigue. Because being in school takes me so much more energy than a 'normal' person (with energy being wasted through fidgeting, heart racing, breathing, sweating, using so much adrenaline and being so tense) when I do get home I am shattered and crave chocolate due to the rewarding chemicals that create an instant relaxed sensation in the brain, which my body craves after a day on high alert. Maybe this counselling will help me drop a few pounds

Looking on the bright side-it's almost the weekend!