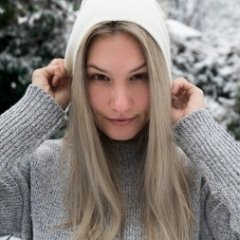 This will be my third day washing with honey and my face seems no better and no worse. I've heard these breakouts from the ocm can take weeks to heal, even after stopping the regime completely. I, however, have not stopped it. As stated before, I just altered it. I'm OCMing twice a week or so, washing with honey on the days in between.
I'm taking some zinc and DIM and will be buying evening primrose oil capsules today as part of my strategy to balance hormones. I believe all acne cases (ok, most all) are hormone related/diet related. What we eat affects our hormones and our hormones affect everything. It seems that those who get clear and STAY CLEAR are those who adjust their diet or balance their hormones through pills. So, really, no better and no worse today which means my face is still an utter disaster. but, I'm suprised at how little it's affecting my attitude. Usually I'd be literally depressed but my faith is keeping me strong.
Here's the plan:
Balance hormones with zinc, DIM, and evening primrose (I know will take a few months to notice any results)
No irritate my skin by keeping hands off
Not damaging my skin by washing with natural products and oils. Honey most days, OCM every few days. Exfoliate with sal. acid peel which I'm liking.
This way I'm taking care of my acne inside and out. It should be noted that I am eating healthier and working out more. I tend to get a little crazy on the weekends and ruin my diet, but 4-5 days a week I eat quite balanced meals. I haven't noticed that this has helped my skin at all but how could I with the OCM breakout reigning.
Just wanted to update to update.