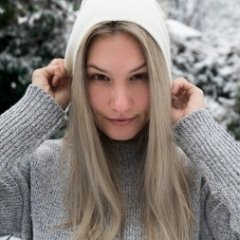 So I just wrote a whole post and my page random refreshed or something and it deleted. Basically all I said was that I think I may be overzealous with the OCM, that every day is too much for me. So, I'm toning it down to every other day. OCM followed by clay mask.
On my off days, I'll be washing my face with a honey/lemon mix. Honey always does wonders for my pimples, redness, moisture, and all. So, that's what I'll be using followed by my sal. acid peel.
We'll see how my skin looks at the end of the week. Honestly, the only way it can go is up. I've pretty much hit rock bottom.
EDIT:
So I was just thinking about how the trend with the OCM tends to be fantastic results for 2 weeks to a month and then the worst breakout the user has ever experienced. I've read quite a few stories and they all (if they breakout) tend to follow that guideline. So I was wondering why that is? Why does it take a good amount of time before you breakout? Yeah, i've heard that it takes a while for the oil to draw the gunk up to the surface but that's not really true. From the very first OCM you can feel plugs and blackheads popping out as you massage. So it's cleansing deeply from the get-go.
My idea may be entirely incorrect but it's certainly one to ponder. That is, we are breaking out because oil cleansing that often (every day for that amount of time) is not good for our skin. That whole, too much of a good thing deal. Think about it, we start off cleansing and our face takes a very fast turn for the better. Less pimples, glowing, radiant. And then...BAM! One morning I woke up and I could just tell my face was worse. The next day I had exploded and it hasn't stopped since.
So, I'm thinking the OCM works but you mustn't over do it. It did work to start off with, why would it all of a sudden back fire? It doesn't make sense to me other than the fact that I was doing it far too often.
Just thoughts to chew on