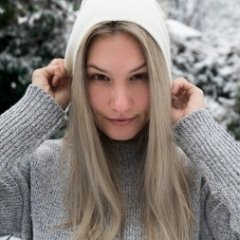 Well, lately I've been doing two updates per day. Mostly because my acne is what I think about, literally 24/7. Ok, discount the hours I sleep. But every waking moment I'm self-conscious of my skin, especially as it's at its worst right now.
I got my brows waxed yesturday and omg, can you say 50 whiteheads?! Gosh...although I love the look of my eyebrows...the major breakout I got from it just...blends in with the rest of my skin I guess...
It's going to be really hard getting through this purging. We'll see if the clay mask helps. Logic says it should but experience says it won't do a dang thing.
I'm trying to take some vitamins to balance my hormones. My skin is soooo oily and it makes my face look 10x worse. Fish oil and DIM. Will be getting birth control at some point as I'm getting married in 8 months, however I'm afraid of the pap smear lol so i don't know how soon.
But I don't want my acne to go away just because I'm on birth control. I'm afraid of that too because then I'll live in constant fear that once I got off the pill my acne will come back. No, I want to get this under control properly. Being gentle with my skin, no picking, taking vitamins. It seems impossible. It seems like this is the absolute worst regime I have ever been on. No results seems better than major purging. But i'll gut through this.
It may be a coincadence, but it seems that if I use a higher percentage of castor oil, I break out more severely. So, I've been trying, for the past two days, to use a very slight amount of castor, the rest being grape seed and sometimes honey.
Is there such a thing as over massaging the face?