The Purging Lasted Two Weeks..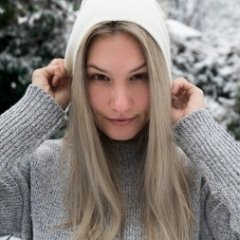 It was almost exactly two weeks ago my skin erupted into an OCM disaster. I didn't quit though. I had faith in this. I don't believe in quick fixes, anything good is going to face some evil first. I've heard some people don't purge with the OCM, but I'd say most do (even those who don't have acne). Some said their purging lasted just a few days, others a few weeks. Mine, it seems, has lasted two weeks. My skin is definitely healing. More even skin tone, pimples are dried/drying out. Smoother skin.
It was a rough two weeks where I spent most of the time trying to hide from all my flawless complexioned friends. But my skin is glowing. It's radient. It looks, amazingly, healthy. Clear. I still have pimples and some red spots but my overall skin is just...healthy. It feels good. I don't want to get into a false sense of security though. I'm not going to think that I'll never breakout again. I may very well have another severe breakout. But, in the long term, my skin will balance out and I will heal. And even if it doesnt..glowing, healthy looking skin with some breakouts is better than dehydrated, dead looking skin with breakouts. I love the oil cleansing method. I hope I never stray from it.
I mixed my oils into an empty bottle today. Usually I just pour them into my palm but I enjoyed making the mixture. I just mixed a bit, just in case I don't like it as much or want to tweak it. I did about 70% grapeseed to 30% castor. I have oily skin so I use a bit more castor. I also added 15 drops of lemon oil (to lighten scars and hopefully balance oil production). then I added a few drops of witch hazel. I've read that witch hazel acts somewhat as an emulsifier (allows water and oil to mix, thus making it easier to wash the oils off my face without worrying about clogged pores or over stripping). I have an emulsifier, a real one, coming in the mail, but for now, a bit of witch hazel will do.
I ran out of hot water before I could steam but hopefully that'll be ok. I use a clean paper towel each time I steam/wipe off. I'll wipe off and re-oil my face 2-3 times per cleansing and then spend a good amount of towels wiping my face clear of remaining oils.
It looked as if a few red things came out of my pores. Like fuzz or something...idk, maybe they were just on my hands when I started. However, I've heard of others having red fuzz (from a blanket or towel) come out of theirs. Crazy, right?
Anyways, clearing nicely once again. I think the sal. peel is a nice addition. Definitely helps current pimples and is a great way to exfoliate. Completely non-irritating so far. The OCM sure keeps my skin nice and supple and moisturized