Good Times...no Complaints!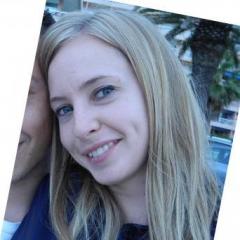 The last few weeks-months have been amazing. Not particularly skinwise, but life in general. Yes, there have been ups and downs with skin and people in my life passing away, but I'm so excited for the future (even if acne is still in it). I'm incredibly thankful for a caring and compassionate dermatologist who has listened to my concerns and respects my knowledge about my skin. I'm thankful for incredibly supportive and encouraging friends who help me to see my worth. I am even more thankful for my amazing boyfriend and best-friend who loves me unconditionally and supports me in my passions and desires.
I'm experiencing less and less breakouts nowadays, especially on my body. I was on an antibiotic from an ear infection, and I understand why people take them for acne. I didn't have one zit for 2 weeks!!!! I saw my derm on Feb 8 and he was very pleased with the results of finacea. He said that my scars are relatively flat and should smooth out and fade very nicely. This was so encouragaging, since I thought they would turn into rolling or box scars. He prescribed a differin lotion that I have yet to pick up (it's probably another $200 prescription!). He gave me samples that I have been alternating every other night with the finacea. When my boyfriend visited for 10 days, I didn't do my regular regimen. I removed my makeup at night and washed my face twice a day as usual, but I didn't apply any finacea. I just didn't want to look like a ghost in front of him lol. Besides, it probably wouldn't have stayed on with all his kisses!
It was such a relief and amazing feeling that I didn't have to hide behind makeup. I could cry because I remember the horrible cysts and breakouts like it was yesterday- always covering up my jawline and neck with scarves to hide the scars and lumps on my face, wearing hats and beanies to cover the mountain range on my forehead, cringing whenever anyone would touch my arms or back because of the huge cysts that plagued my body as well... He held my face in his hands and described everything that he sees and called it beautiful. He truly loves me unconditionally- with makeup on or without, with acne or porcelain skin, when I'm frustrated or joyful....And this is kind of love is what I've found to be more satisfying than experiencing any zit-free day and glowing skin. He commented on how smooth my skin is (especially back) and loved touching it. It was just a beautiful and pure time spent with him, and I was able to focus on on him and our relationship and not complain or fuss about my face. Anyways, maybe too many details, but it was a very freeing and wonderful time.
With all that said, I hope that not doing my regimen for those days will not have any negative effects.
Maybe taking that antibiotic hopefully killled whatever bacteria would have grown from not applying finacea. So far, I have one active zit where I always get them! It's like a clogged pore never really...heals or comes loose or something. Anyways, of course I had to fuss with it after my boyfriend left, and now it's surfaced and rather big

But everywhere else my skin is looking pretty fabulous. After a week of using the differin lotion, the scars have DRAMATICALLY smoothed out and faded. It's like my skin needed something extra to give it a kick and help it heal. If I didn't have this huge zit smack dab in the middle of my face, I wouldn't wear makeup....(but I always say I will stop wearing makeup when I don't have a zit lol). That cyst thing on my forehead is still faintly there...a little hard bump that wil probably be gone in a week.... I think it's a cyst that resulted from accidentally eating wheat.

I'm thinking of finally posting a log or topic or whatever of everything that I've tried that doesn't work, and describing everything from diet to skincare to makeup to hormones to accutane, because I am frequently asked many questions, and I feel I am beginning to sound like a broken record....working on this and other commitments is tough!
Anyways, thank you to everyone on this site who has helped me in my journey, and poured out their advice and wisdom and encouragement! I hope I can in turn do the same for others!