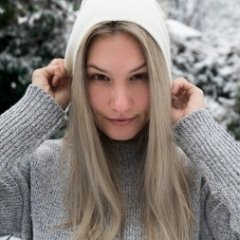 I'm not sure how long i've been on my current regime. I know I've been washing with oils since late December, and given up chemicals almost exactly a month ago, but my regime has varied slightly over these past few months. For example, now I spend about 30 minutes a night doing the OCM thoroughly while at first I washed with them as a normal cleanser for like 30 seconds lol. Also, I'm not completely free of chemicals as I do use that salicylic acid peel twice/three times a week.
Speaking of the peel, I decided to use it tonight. I kept it on for 6 minutes. i'm gradually making my way to the 8 minute mark. I find that the stinging goes down after a couple minutes and it is very tolerable. My current pimples frosted over and I did scrape off the dead, white skin left behind. Hopefully that wasn't a mistake.
As I always do after the peel, I applied my honey mask for about 30 minutes. Honey is very soothing and moisturizing, plus antibacterial so it really helps keep my skin in good shape after the peel.
The pimples and red bumps that seemed to explode on my forehead have gone down. There were two white heads left and after the peel they look like they're pretty much gone. Just red bumps

We shall see how my face is in the morning.