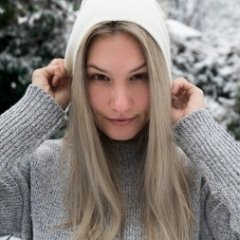 Wow. I woke up this morning and for some reason, I didn't wake up with the dread of looking in the mirror to the huge, puss-filled whiteheads that i just knew had to be there. They could've only grown since last night, couldn't they? Well, apparently not.
I looked in the mirror, bracing myself emotionally. And..they're gone. Like really. at least 4 bubbly whiteheads are just...gone! I didn't use any serum, any treatments last night other than the oil cleansing method. My face is calm and fairly even. I still have the red, very sensitive and painful bumps on the outside of my jaw, near the ears, but they are so easy to cover.
For my morning wash I simply spread pure honey with a few drops of lemon oil over my face and allowed it to sit in the steamy shower. That reduced redness even more. I was truly amazed at how my face looks today. Even my cyst is going down day by day! Amazing.
I didn't get as many plugs come out while cleansing last night and I'm optimistically taking that as a good thing. Perhaps my skin is nearly done with purging! I'm so thankful that I didn't pick. If I had picked, my face would be twice as worse today. Is it silly that I feel accomplished about that? haha.
I'm thinking of doing a peel tonight. Maybe. That'd be a day early but I have exprienced no peeling at all from it (ok, a tiny amount of peeling on the cyst). I feel pretty safe doing them closer together. The instructions say 2-3 days a part and I have been doing 3-4 to be safe. We shall see