Oil Cleansing..the Right Way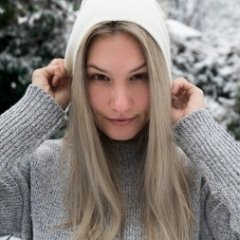 So, last night as well as tonight, I really put effort into the oil cleansing method. And Wow! It makes all the difference. I realized that I was only massaging my face for 30 seconds or so, then rinsing and wiping. Well, that wasn't enough. Sure it removed my makeup just fine but certainly didn't cleanse my skin. So, last night and tonight, I've spent 30 minutes in the bathroom cleansing. I don't mind, it's relaxing and I can definitely feel the difference in my skin.
I take my iPhone in the bathroom with me and time myself according to songs. I apply my oil mix to my face (sometimes dry face, sometimes dappened) and begin the massage. I mostly massage my trouble areas (cheeks) but make sure I do get my entire face. After time passes, I can feel the plugs come undone, I can feel my skin smooth out. I can feel the oil soaking into my face and the pressure from my hands warms the oils and makes it relaxing. So, I massage for at least one song, I go for 3 to 4 minutes of massaging. Sometimes 5. Then, I steam until the towel cools, wipe off oils, then I pour about a nickel sized amount of honey in my palm and spread that across my face. That helps remove any residue and makes rinsing a much simpler task. Not to mention honey works well with my skin. Massage with honey for 30 seconds more then rinse and wipe gently with moist paper towel. After that, my skin is glowing, my pores look clean, I feel super moisturized

Then I'll take a pea sized amount of grapeseed, add a few drops of lemon oil, and smooth it over my face, leaving it on overnight. It soaks in almost immediately.
I have noticed that some bumps are surfacing on my skin, mostly on my forehead but on my cheeks as well. I believe it's the OCM deep cleaning, purging. And I'm ok with that. I'm sticking this out. my face just feels so healthy and I don't feel I got as oily today.
Tonight I also did my bi-weekly salicylic acid peel. It was much less painful this night (fourth time doing it) and I left it on for 5 and a half minutes. Last time I could only last to 3. I easily could have left it on even longer tonight but I didn't want to irritate, dry out my skin. So, I rinsed and applied the grapeseed. After that, current pimples are more dried and I'm excited to see how my skin looks tomorrow. Other than superficial pimples/red bumps, I just have one big pimple. Deep, underground..possible cyst-ish. And it's all because I picked. Ugh.
Anyways, I do have a question. Lately, my pimples have been itching. They usually don't itch, however, by the end of the day my breakouts are continuously itchy. Not extreme but certainly noticeable and I'm wondering if it's the mineral makeup I'm using. I'm trying to use my Everyday Minerals because I'm not sure yet if my Physician's Formula tinted moisturizer is irritating or not. So, are pimples supposed to itch? Why do they itch? I've read some suggestions that it's a rash. That some rashes, skin irritants, can look like pimples (they're just small, red bumps along jaw line) and they are more prone to itching. Could be a result of the dirty pillow. Not sure. Hoping it'll clear up though

Have a great week everyone!