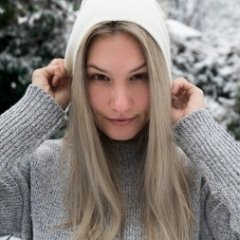 Ugh! I woke up Friday morning with the most congested pores I've ever had! Of course, I go all week with good skin and on my weekend I explode. So I'm guessing that whole not washing my face thing didn't work all that well. For the past three days (friday, saturday and sunday), my face has been extremely congested. This is the most clogged up I think it's ever been. Lots of little white heads on my jaw line, a few coming back to their usual breakout spots, some along my nose, a couple on my forehead, on the sides of my cheeks. Bumps everywhere.
So back to washing..back to covering up my embarrassment..I was loving not wearing makeup, can't do that anymore!
I used my 20% sal. acid peel tonight. Did it the proper way: prepped with witch hazel toner after cleansing and applied more generously than usual. So, of course, the stinging was a bit more profound but it wasn't terrible. I left it on for 2 and a half minutes, coulda gone longer but I'm trying not to add irritation on top of congestion. After washing the peel off my face feels cleaner. We'll see how it is in the morning.
Can you see a cycle? My face is bad. It starts to clear..I get hopeful. Then I break out and get depressed. Start all over.