1St Application- Evening Of Day 1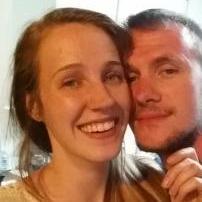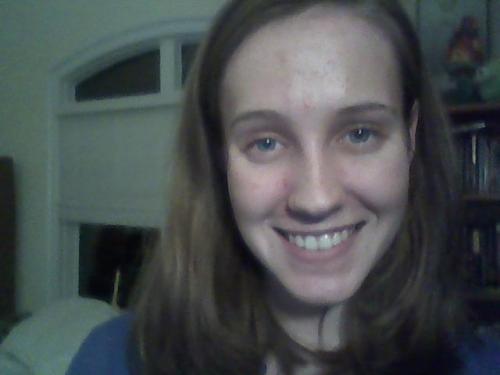 Hi my name is Haley and I am 19 years old! I have moderate acne on my forehead, temples, nose, and chin.
I'm about to go take a shower and use the regimen for the first time! I'm really excited because I truly believe that it will work. Proactiv was a scam and store-bought products do not work merely by themselves. I'm DETERMINED to follow this regimen EXACTLY as stated for 6 months! If it doesn't, I'm going to a derm.
Soooo here are the products I bought at my local drugstore since I'm on vacation and don't have the ability to order Dan's products yet:
Aveeno Ultra-Calming Foaming Cleanser. Fragrance free. The only qualm I have about it is a "naturally calming ingredient" called "feverfew" (Chrysanthemum Parsenium). I'm wondering if that might irritate my skin.

Neutrogena On-the-Spot Acne Treatment. I can handle the embarrassing white. People can stuff it if it bothers them. I'll get Dan's asap.

Olay Complete all day UV moisturizer. yay!

Extra Light Virgin Olive Oil. I already know this stuff doesn't clog my pores and it keeps the BP from giving me that uncomfortable tightness.

Soooo I'm off to take my shower! I'll edit this post with the results!


-edit-

Okay so here's the order that I used the products:


Cleanser in the shower, 10 seconds very gently like specified. I used lukewarm water. This cleanser is so gentle! I love it!

While my face was still wet, I generously applied the olive oil. I've found that applying the oil while my face is wet keeps my skin from getting tight. I then blotted my face with the towel. The towel takes off almost all the oil, leaving just enough to keep the skin soft.

I then waited for it to dry and applied the cream BP. I actually didn't have much of a problem spreading the cream around. I didn't use BP on my cheeks since they don't need it. One thing that helped keep the cream from drying too fast was that I left it in little blobs all over my face and then only spread one area at a time. When it started getting too dry to spread but was still white, I patted it in. This got rid of pretty much all whiteness.

Okay. I have such mixed feelings about moisturizer! No matter how light it is, I always feel like it's too dense. HOWEVER, I really need to use sunscreen and I vowed to follow the Regimen as instructed, so I'm using this Olay stuff Dan recommended. I put 6 drops of olive oil in it. It's a very good moisturizer, don't get me wrong. I'll probably get used to it. But because of the Zinc Oxide (one of the best ingredients for sun protection) it was difficult to make transparent. No biggie though! I'd rather have white powder-looking stuff than angry red bumps everywhere.

All in all, my skin feels good. I think I'll up the BP tomorrow.