How Many Times Must I Start Over?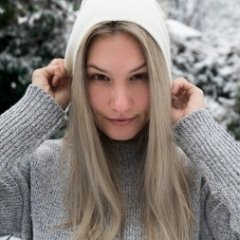 How many times must I start a "new" acne regime? WEll, make this one more. Gosh, I feel like I've done EVERYTHING imaginable to help cure my acne. In truth, my face is better than it was last year. Consistently better. (thankful)
Yet, I'm not done with this. And I'm putting myself on a strict, basic regime. It'll be easy and yet so hard because it includes refraining from "treating" my pimples.
That is, I'm using as few (to no) products on my face as possible. I know for fact that when I use too much, my face gets very irritated and I get breakouts. plus, even when my products are working against acne, they do nothing for my complexion. I just look unhealthy. Bleh.
So, it's simple. Pre-cleanse with grape seed oil (to remove makeup) then proceed with the oil cleansing method (appr. 75% grape seed, 25% castor oil plus a few drops of lavender). Soaps are harsh, cleansers are harsh, its NOT GOOD for our skin. I want to do this naturally. I want my body to heal itself. For the first time, I'm going to allow my body to heal itself.
As a toner at night, I'll slather on some more lavender oil.
I've used hot (hot!) water to cleanse my face as long as I can remember. All that jazz about "opening my poors". But honestly, I think it's irritating my skin. Lukewarm water (maybe even slightly cool) from now on. Gentleness is key here.
Here's the kicker: No PICKING or POPPING. Just the other day I popped a pimple on the side of my nose and it exploded into three more pimples. I've heard of people who cleared up just by stopping this single habit. Honestly, I don't think it's too hard to do, that is, stop picking. I've just never had any reason not to before. I have three (little, thankfully) whiteheads right now and I easily refrained from popping them before bed tonight. That's a first. It actually feels good, not popping them. Weird.
That's it. I want to stop stressing my skin out. God made my body to heal itself, to fix itself. What makes me think I know my body better than my own body? No, I believe, with just a few change, my skin will truly improve. I know the picking will help.
I've just come off a pretty bad breakout from using too much salicylic acid peel. All the reviews claimed it cleared them wonderfully. But, of course, I wanted instant results and used it FAR too often. All of a sudden I woke up with extremely dry, scaly, peeling skin along with pimples and even a new cyst.
I'm recovering from that and am determined. I shouldn't have acne. It's not normal. So I'm willing to let my body heal this would just as it has healed every other issue I've had.