You're Skin Looks Awesome What Are You Doing?!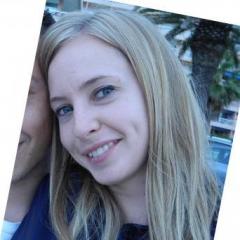 That is how I was greeted by some of my friends tonight that I haven't seen since late October. Granted, it was dimmed sorta lighting, but I wanted to cry because I was overwhelmed by their enthusiasm. I've never had so many compliments on my skin in my entire life!
Currently, there's only two active pimples on my cheek. The one on my jawline is almost finally gone
it's just sorta peeling now and not even red or discolored. My cheek actually looks very good and there is no more peeling or raw skin. Even the red marks don't seem too bad, but maybe that's cause I'm comparing them to the active pimples haha.
So I did something tonight that I just might regret later. I ate an entire medium pizza!!! cheese, tomato sauce, bread crust, veggies....It was amazing!!! My classmates looked at me as though I was starving and were surprised that someone my size could eat sooo much. To be on the safe side, I took some garlic pills so hopefully this may prevent any breakout my body decides to cause.
I've been using the essential oil twice a day, 3 drops (one on forehead, and one on each cheek) and I gently rub it all over. Then I apply my moisturizer. I think I should limit it to at night before I apply finacea because I don't want to over-do it. Oh, and when I use it, the finacea tingles again like it did in the beginning. I know this means it's working! It stopped tingling after a while and I was worried it stopped working. It's honestly so mild that maybe I've been used to chemicals and products burning my skin.
So I'm overwhelmed with thankfulness.
I'm overwhelmed that the Lord is cleansing me from the inside out, and showing me the incorruptible beauty of a gentle and quiet spirit. I was thinking today how around my birthday I was very very stressed out (I hadn't cried THAT hard in a suuuper long time), and about a week or two later erupted in those cyst pimple things. Anyways, what ever the cause, I'm filled with joy and thankfulness, which I believe is what people see. It's like a good, new, and positive cycle is continuing!