Double Zero And Isotrenoin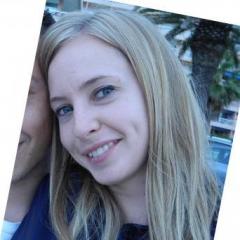 My friends and family have been telling me the last few months that I've lost weight. Because of previous eating disorders in the past, I don't have a scale in my little house. I don't weigh myself but maybe every 4-6 months, because otherwise I'm afraid my obsession of being thin would start again. If I fit in my clothes I'm happy. Well, the last few months I haven't been fitting in my clothes- they have been a little more "roomy." It's been annoying since I can't wear my pants without a belt on the smallest notch. So, a few days ago I went shopping for jeans at American Eagle with my friend, and to my surprise I was no longer a size two. They were falling off when I walked around. I wasn't even a size zero. I had to go out for a third time from the changing room, and get a double zero. They fit awesome- so awesome I had forgotten what it's like to wear a pair of jeans that actually fit. My friend was surprised because I don't look like emaciated or twiggy. I still have curves (24 in waist, 35 in. hips) but it's just smaller. I still haven't even weighed myself. Like I said, if I can fit in my clothes, I'm happy.
Besides the weight change, my skin improves little by little. I regret putting on the Veltin (like retin-a) because the cyst thing on my jawline is firey red and peels like crazy. the other two pimples have gone, but now the spot where they were is this peely red patch. Sometimes, throughout the day I'll glance in a mirror to find this HUGE flake of skin on my cheek where the pimple was. If I gently take it off, then there's this bright red area.

The other two on my neck have pretty much gone away and are healed. Just a slight mark is left but it will fade. The one on my jawline hasn't shrunk....just has this hard shell of a scab and dead skin.
After this peeling ordeal, I remember what it was like on accutane. My skin peeled in these huge sheets, and then there would be raw skin underneath. I'm sO GLAD I didn't go back on accutane!! What a nightmare. It seems the Veltin isn't good for an actual pimple, but would work great for comodones and clogged pores. So I'm leaving the lesion on my jawline alone, and waiting for the scab to fall off on its own. Concealer has worked very well so I'm not too self-conscious about it. I'm wearing makeup almost everyday again, because somehow it gives me hope of what my skin can look like scar free. I believe I've found the difference between being a slave to wearing makeup, and wearing it to just enhance what's already there.
I've been trying to stick to dairy free, wheat free, caffeine free food. Now, I'm going to try to eliminate soy. I have to figure out how to make a chicken cashew stirfry minus the low sodium soy sauce...