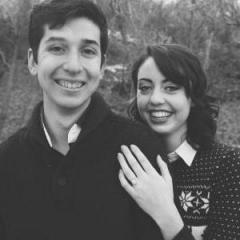 I had an appointment with the derm this week. He kept my dosage the same and added another three week course of prednisone, which I'll start next week. Anyway, my skin is looking GREAT for my standards, but not so great for people with normal skin. My forehead had a huge red pimple on my forehead on a couple of days ago, but it's healing and will be gone in a couple days I think. My chin has cleared up wonderfully!! However I do have a persistent one below the right side of my lip. Under my chin is looking great, the deep zit on the edge of my chin is almost healed. I had a painful pimple in my ear lobe yesterday... Random. I have a couple of little bumps under my left eye that I always thought were redmarks, but I'm not so sure anymore.... Anyway my left side is otherwise completely clear. Unfortunately, on my right cheek by my nose I have a deep red pimple that will take about a week to heal. It's pretty bad, I might even consider it a small cyst.

other than that my right side is clear. The peeely mark by my right eye hasn't peeled in a few days, and it's pink, not red! My nose hasn't peeled in a few days either! And that horrible persistent spot by my right eyebrow is history! It's lovely. Anyway, red marks: left side has healed a bit, it looks very nice with makeup. Right side is slowly healing, but it still has a long way to go. I had splotchy red marks under my chin, on my right jawline, and on my upper right neck, but they are healing beautifully! Looks great with makeup on. Anyway, I'm going to start counting the number of consecutive number of days I have without any NEW acne. # of days: 1
Also I have a question: if it takes me longer to clear up on accutane, does that increase or decrease my chances of relapsing afterwards?? Because I'm on my seventh month of accutane and I am still getting acne everyday... Although, it's getting better!