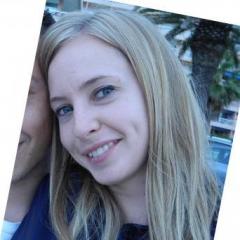 So the 2 newer pimples popped tonight. Sounds gross, but I'm gladd because I realized they weren't cysts but just stubborn pimples. I didn't know what to use, so I have some good ol' manuka honey as spot treatment.
I did another sandalwood mask (a sample sent from Pratima), and I really love how smooth my skin is after. Though, I would not recommend this product if you have acne all over. It would probably make it worse...but then better! lol. The only "tingly" sensation I felt was my T-zone which is totally fine. Then I skipped finacea and applies pratima rejuvenating moisturizer. I really love this stuff. It's not greasy at all, really sinks in my skin as I gently rub it in for a few minutes until it's all absorbed. I didn't know moisturizer could feel like this!! I'm completely
I've found something interesting. When my face was full of tons of clogged pores and blackheads everywhere, I would have "smooth" skin (if I didn't have pimples), but it wasn't glowing. I mean, you couldn't easily distinguish the clogged pores. Now, since all that junk is out of my skin, I can see the bump of a clogged pore/blackehead. It's weird, but cool. Before, if I stretched my upper lip it was loaded with them and just nasty. Now, I can see a blackhead thing forming and can extract it and it's gone. A few days ago I had a clogged pore/comodome thing on my forehead that just sat there for a few days, and extracted it so the bump is healed and not there anymore. So this is good I guess because I can see a pimple in its like baby baby stages, before it will actually turn into a pimple.
I haven't been that great about sleeping on my back and not letting my face touch the pillow. I haven't been for actually a month now haha. I still get these super tiny bumps along my jawline, but I'm wondering if that's from the run off of soap/moisturizer or something not comletely being washed off. Also had a few bumps on my temple/hairline. Maybe going to try to sleep on my back again.
I ordered Pratima's essential oil for face (was like 34 bucks for a teeny bottle!!!) and the essential body oil (21 bucks) so I hope those will be good investments. I imagine they will be since it's getting into winter (in san diego lol) even after moisturizing my face it still seems a little dry.
Ok so tonight:
Washed hands with soap and hot water (i always wash my hands and fingernails thoroughly for 20 seconds before washing/touching my face. Do this!!! don't put grubby nasty hands on your skin).
Removed makeup generously with bioderma. LOVE THIS STUFFF!!!!
Rinsed face with luke warm water and papaya soap.
Sandalwood mask for 10 minutes. Rinse off. Pat towel dry.
Moisturize.
spot treat with manuka honey.
Sounds good. Hopefully tomorrow the spots will look better. G'night!