Thinking About Microdermabrasion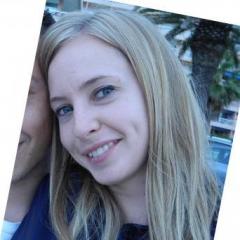 I feel preeettyyy good right now. I don't want to say I'm on top of the world, because the higher you the harder you fall. Tonight, I saw some friends from church...and within an hour, TWO GUYS commented on my skin. One guy has autism (but he's not the antisocial autistic) and said that all that "nasty stuff" on my face was gone. I didn't think he noticed haha when my skin was so terrible, but I said thank you and agreed that I'm glad it's gone.

It wasn't embarrassing, until he went on about how my face was the equivalent of Phantom of the opera...Anyways I'll take his gloating over my skin. Then another guy-not really even a 'friend'- who always seems to compliment me asked if I was using a new foundation because my complexion looked great. I said "Aw...thanks! ....yes, and I changed many other things!" So I am glad that currently I'm not experiencing such pain anymore. I'm not getting carried away, but my self-esteem was boosted by a zillion notches.
So, on to the topic of this blog

I have done maybe a handful of microdermabrasions/peels from an esthetician a few years ago, and from what I remember I seemd to break out real bad after. I know that micro and peels are not good for skin that's covered in acne, because it leads to more irritation. I am thinking though of how to smooth out the little dents on my cheeks. They aren't icepick scars but may look like they could develop into box scars.It seems weird. Some days they aren't so noticeable, then others they are worse, as if the collagen or fat in my face goes down. As far as pigmentation, they have greatly faded. I can obviously see the biggest comparison from March/April of this year until now. I'm debating whether to get a facial and micro again, or if I should just let my skin heal on it's own (which it's doing a pretty good job). I know that microderm you need multiple sessions if you want to see even marginal results. Any advice?
I have a pimple on the left side where my cheek/chin meet. It was just a tiny under-the-skin bump, so I put a dab of finacea on it and worked it in, and now I guess it's just coming out. I don't really think it's hormonal, since it's not deep or painful. It's not really all that inflamed- and I haven't picked or scratched it!!!! (That's probably why it's so calm!) I actually think it's from using the Jane Iredale concealer in that area to cover the last breakout. The concealer works really well, but it's thick

In the areas I seem to use the concealer, I get little clogged/pores or bumps. They are super minor and go away if I work the finacea into them, but it prevents me from using the concealer generously. I don't want to end up in the same place I was in a few months ago; clogging up my skin to cover my scars, then breaking out bad because I was so vain, then having new scars to tempt to cover. So, I guess I reserve it for the deep purple mark on my right cheek (from the cyst that popped).
I didn't put on finacea tonight because I thought my skin just needed moisturizer. I don't want to get into the thinking that I can stop using finacea, because I almost know I will break out again. My skin is very smooth, hydrated, and soft now and instead of wanting to attack pimples with my fingernails, I want to run my fingers over the smoothness. A few months ago, I hated washing my face and feeling all the lumps and bumps, but now I LOVE it. lol. I love holding my face in my hands haha.
ok, so I will stop gloating over my skin. Hey, I feel like I deserve it. I've been through a VERY tough year with my skin, but it's been quite a journey and I'm so thankful for how my skin is today-right now. It may look the best it ever will, and I need to appreciate that!