Day 46 - No Side Effects On Accutane 40Mg?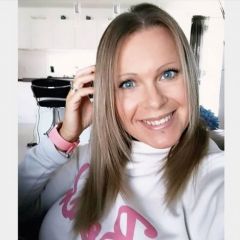 Hi everyone,
Today is day 46 of my Accutane Journey. The first few weeks I was having some side effects. (headaches, dry eyes, back pain, achy joints, sweating more, etc.) But since maybe 2 weeks ishh, I have no more side effects except for dry lips. I manage it very well by applying chapstick several times daily and they barely look dry.
I was wondering if anyone else have seen their side effects disapear?? I find it kinda weird... I wonder if it means that the Accutane dose is not strong enough anymore? I'm seeing my doctor on December 14 and really hope he will bump me on 60mg. The course is supposed to last 5 months in total and I REALLY want it to work! I know it sounds weird, and I guess people would love to have no more side effects, but it makes me a little worry
I've seen a LOT of improvements since I started the course, but I'm still breaking out here and there. Mostly around my chin and jaw line. I've also experienced neck acne, which is the worst so far... because everytime I get a pimple it lasts forever! I mean it will dry out after a few days but it leaves a mark/scar for months!!
And I really don't know what to put on it to make it go away! And of course I have many red marks on my face from old pimples!
My daily skin care consists of:
AM: Washing my face and neck with Cetaphil and then applying Dalacin 1%
PM: Washing my face and neck with Dove (sensitve skin - Fragrance Free), applying Dalacin 1% and most of the time I will also apply Protopic
Is it suppose to work 'better' if the doctor puts me on a higher dose as the treatment goes?
Thank you,
Julie