Trying To Recruit My Sister To The Regimen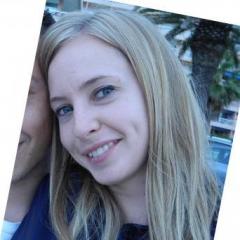 So it seems that my skin is faring pretty well, but has been dry. I guess I only moisturize once a day (morning) and don't at night because I don't want it to make the finacea rub off. I think the intake of dairy and wheat has caught up with me. I have about 4 super tiny pimples on my chin and mouth area, and one that has somehow just appeared throughout the day. Not worried about it though. I really believe this is from dairy, since I haven't had a pimple like this in a LOOOONNNNG time. Maybe it's from using dimethocone? (I'm pretty sure aveda has dimethicone in it). It's still really minor, but I think I need to just stop at this point before my skin retaliates.
I just don't want to be so self-conscious and in a bondage to food. I don't want to miss out on hanging out with friends because they will go to a restaraunt where I "can't" eat. Anyways, opened the box of swiss chocolates my amazingly awesome and handsome boyfriend sent me for my birthday....and know it's downhill from here lol. The chocolate is like an orgasm in my mouth. lol.
I've been breaking out on my back and not in tiny little pimples that would come and go. These are actually like inflamed and seem to come out of nowhere, but continue to pop up. I don't usually use the Aveda conditioner, but my hair has been dry so I've used the conditioner about every shower I've taken for the last few weeks.... I even tried washing my hair upside down. I guess it doesn't really effect my scalp too much because I put it more on the ends...but still...just annoying. Maybe I will ask my hair stylist if there's another conditioner that won't break me out. But first I need to get clear on my back again. It's just weird because I haven't had a zit on my back for a few months now at least. I've been putting veltin on them and they seem to go away quickly. Again, it's not like it's been in the past, but I suspect it really could be my diet or the shampoo.
So, I guess I will talk about the real reason why I'm writing this blog tonight. I've been encouraging my sister, ever since I tried and have known about the regimen, to try it. She uses proactiv but still breaks out when she doesn't use it. She is really stubborn and swears by it, and I told her she just needs to use BP gel or treatment, instead of the whole regimen (face wash, toner, and lotion) being ALL benzoyl peroxide. She says she has oily skin, but it appears she's always had dry skin. Anyways, how do I encourage her to use it? She complimented me on my skin tonight, and said that it's glowing and looks beautiful. I told her thanks and that I just make sure to keep it moisturized and am gentle. I actually spent about 15 minutes pricking with a needle and gently popping this HUGE crater Mt. Vesuvius on her back. This this HAS to be painful. Anyways, I kept at it until I started seeing blood, then I stopped. Then I put neem oil on it...hmm maybe I should but the left over BP on it, and hopefully it will show her that she needs to use dan's BP! I'm thinking of maybe getting her some bioderma makeup remover since I need to order more STAT.
This is what I hope to do for my sister. Give her a bar of papaya soap and have her wash her face with that. Then give her the travel size bottle I have of the regimen. Then maybe...give her my olay lotion or my lotion I use now. I just don't want to waste money on her and her not use it correctly and then her say that it doesn't work. hmm any advice?
Ok. So I finish homework, wash face, do nightly regimen, get to bed at decent hour.