Venting About Cosmotologists And Makeup Artists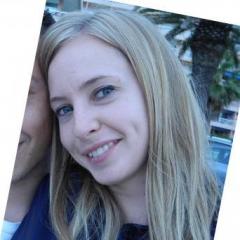 A few days ago, I went to the mall to exchange shiseido sunscreen my mom bought me for my birthday for maybe some eye makeup or something. Since I am very happy with the pratima sunscreen and convinced that dimethicone lotions clog my pores, I didn't want to use it (even though I used to). I wasn't wearing makeup when I went up to the shiseido booth, and was actually feeling really good about my skin. I mean, from a distance my red marks weren't noticeable. So when I was just looking around at the eye shadow, the woman at the shiseido booth was suggesting all their different foundations. I told her that I used to use it years ago for a long time and I think it's a wonderful product, but it feels too heavy now and I don't wear much makeup anyway. I just kept getting a horrible vibe from her. It's like, it was so unacceptable to her that I wouldn't care to wear makeup, and that I would go out with my skin "looking like that." I decided to get some sexy brown eyeshadow, and that was that. I didn't want to give the woman the gratification that I needed foundation.
,
So for all those makeup artists who work at those booths, just accept the clients as they are, and not attack them with foundation and brushes and concealer like this woman began to do. I was more selfconscious throughout the day, but reminded myself how far my skin has come this year, how far I have come in that for 10 years I couldn't go out of my house without a pound of makeup on, how people have been complimenting on my skin without makeup on.
Actual update on my skin- there is a hormonal zit right next to the one on my cheek/jawline that is coming up. I'm not squeezing it or poking it because there is no head, but just putting a lot of neem oil on it. Not sure if its getting my period (from not taking birth control) or the crap I've eaten. Anyways, it's not real noticeable or huge or hurting, but its there.....lol. About 3 super tiny pimples on my forhead and mouth/chin area, but they are nearly gone now.
I looked at my back yesterday and saw a huge zit on the lower part of my back. I thought it was really strange since I haven't had one in that area in a LONG time. I was thinking that a week ago, I took a shower at my friends house and used my own shampoo, but I used her towel....and so maybe the towel caused it? That's really the only thing I can think of, since I don't wash my clothes in detergent or use any fragrance crap on them. Anyways, skin looks good, and will just hope that any major breakouts are over with, and the finacea will continue to fade the marks. I'm debating whether to start using it in the morning as well, since I seem to rub it in better now so my face doesn't look chalky. It's so expensive that I don't want to put it on, and then have to wash it or rub it off so I don't look ridiculous lol. We will see. I want the maximum results of this product, and I know it says to use it twice a day.