Continued Progress W Pics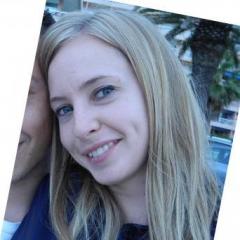 Hey guys, so there hasn't been much to report about any skin problems....as of yet.... the first pic is from 10/31 with no makeup so just one week ago. I was actually at the allergist office.
I got confused of when I was supposed to start my period, because I missed a few days, then accidentally grabbed an old birth control packet. So I just thought, oh I finished I guess and was waiting to start my period, and then i didn't get it...so I rummaged around and found the packet I was supposed to be taking...UGH. I missed 4 days!! and I have another week at least of pills for this cycle. Hopefully this doesn't mess up my hormones too much. I don't feel any sore spots in my face that could turn into cysts/pimples. There is one cyst thing that has been lingering on my jawline area for the last month. It has dramatically gone down with the help of neem oil, but it is still there. Weird. It's like a tiny little hard ball under my skin. Gross!
Anyways, I had an awesome birthday weekend. I had a TON OF CHEESE, GLUTEN, SODA, and CHOCOLATE!!! All the food my friends and I made was absolutely amazing!! I would say it was definitely worth it lol. Though I haven't had any bad breakouts yet, I've felt really crappy and lethargic all weekend, having a sinus headache and feeling very drousy.

I still have left over gluten free chocolate cake that I'm eating everyday...
Though my birthday weekend was fantastic, my actual birthday (yesterday) was good but then turned awful. My dad's in the hospital and it's a huge stressor for all of my family. I was stressed and overwhelmed with my family's selfishness and pride, I just broke down crying. The Lord showed me and guided me through it, and I feel more free today. I figured just to cry and let all my frustrations go, then trying to keep it and hold it inside. The last time I cried that hard, I broke out really bad, but at that time I could feel as if the stress was depositing in my face. Yesterday, I felt a relief and much much better.
Almost everyone has been complimenting on my skin- my family, friends, strangers. This is even when I don't wear makeup. I've told my friends it's because I don't eat caffeine or dairy anymore, and they are beginning to believe me. We'll see how much I'll suffer from eating delicious yummy buttery cheesy greek food this weekend!
I'm going to try Aveda foundation, since the Rejuva minerals seems to give my skin a rash unfortunately. There goes more wasted money. I actually bought the Aveda makeup, and the second pic is after my friend/stylist at the salon put it on. My eyes look hazel for some reason. Obviously, it covers the purplish scars on my cheeks. I like it, but again I don't like the "makeup" feel on my skin. I'm beginning to just feel good about my naked skin. The third pic is the same night but much brighter lighting. I'm hoping the shallow indentation scars will smooth out and fill in...but you can see them in this lighting.
The only areas I have black heads are on my nose. Everywhere else is pretty much free of black heads and clogged pores. I had a few around my lip, but I think it is because of the lip stainer or chapstick I use. I dont care too much about those, because I MUST wear chapstick or something to keep my lips hydrated. I currently have a small zit on my chin, that doesn't seem to have a head. It's weird. I put neem oil on it and don't squeeze it. Hopefully it will just flatten out and go away. It actually looks like a red mole somehow than a zit. Weird.
Anyways, I'm anticipating a bad breakout. At least this is a week before my period is supposed to start, so maybe the breakout will come this weekend or next week lol. So lets see- I went WAaaaaaaayyy off my diet, AND missed my pills AND didn't take my supplements for a bout a week. I've been downing garlic pills, hoping it will just cleanse away the crap I put in lol. So there's my update. Yay! (hopefully I won't breakout in cysts!!!)