Day 64! - Redness And Paint 2

Entry posted by Renn17 ·
562 views
My skin is getting redder and redder as each day passes. Perhaps Accutane is not only purging out spots but also a baboon's bottom which has been living dormant under my face for the past few acne-corrupt years of my life? It would explain my craving for bananas and urge to 'ooo ooo, ahh ahh!" at people.
Below is a picture of said skin today. Compare the skin on my face to the skin on my neck (which is deathly pale) and you might understand why I'm still reluctant to go out makeup-less.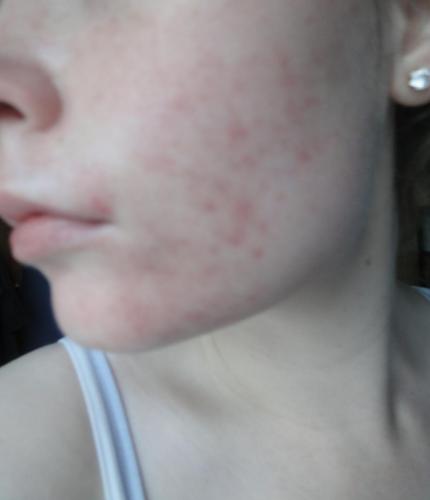 Also, I've been putting my foundation on a lot thinner than usual so you can still see the red marks peeking through my makeup. I could probably cover it better but I don't want to fall into the trap of feeling I have to wear really thick makeup again. I'd rather the red marks to be honest.
I have another paint picture for you all. This time it's of a rat (inspired by the one living-probably dying now due to Council intervention-in my garden) You may be wondering, 'why is he wearing boots?' Well...rat feet are hard to draw.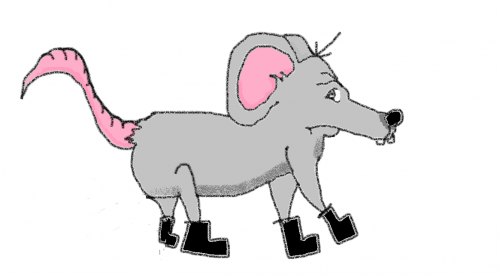 Isn't he just so realistic? *sense my sarcasm*. Just to remind you, yes, I am 17, not 7. There's nothing wrong with a bit of paint! Unless you're a solvent abuser or something, then it's just too much of a temptation.
Short blog today because I'm swamped in Psychology work so-catch ya on the flipside! Whatever that means...