62 Days! - The Joys Of Paint

Entry posted by Renn17 ·
312 views
Today has been one of the most boring days in my 6th form life. I was so bored that in Psychology I decided to draw a dinosaur on paint: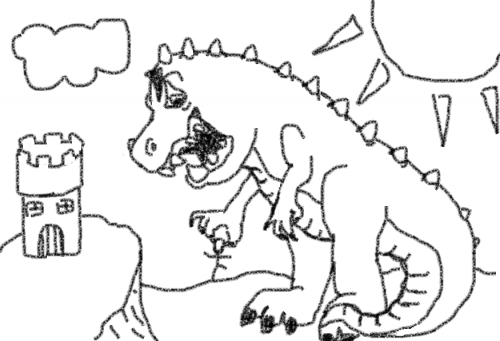 That was my excitement for the day. Also, I balanced a pile of 5 Jaffacakes on my left cheek, which was satisfactory.
My skin feels like it's burning up constantly which is pretty annoying. I solved the problem of my eyes constantly watering by buying eye drops. Don't get how putting more liquid in my eyes would help but it has! My lips are the worse, they're not dry but they feel...rubbery? I have this urge to jump face-first onto the floor and see if I bounce.
That's it. Very short blog but I wanted to share my image of Francis the Dinosaur.