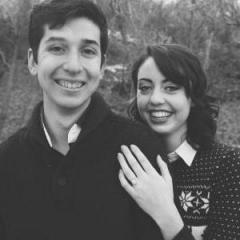 I don't think I'll ever be satisfied with my skin. It's clearing up, but I have tons of horrible red marks. Once the red marks go away (which will take a loooong time) I'll still have a red blotchy skin tone and it'll be oily and pink. Anyway, my forehead has a few small pink or skin colored bumps. I ALWAYS peel by my eye brows and it looks horrible! The sunglasses look under my eyes are still as prominent as ever, even though I've been using acv for 2 weeks. My nose is a little peely. The area by my right eye that peels and leaves an absurdly big and dark red spot is still there, although it's mellowed down a bit. I put aloe Vera gel on it. My left cheek and jawline is totally clear. Wait, can I say that again? My left cheek and jawline is totally clear.

how wonderful is that. I have a small pimple (now it's in the drying up stage) under my right eye. I also have a small zit by the right corner of my lip and under my left nostril. My right cheek is clear except for the aforementioned blemishes. I would be more excited about that, but the red marks are SO bad. My chin is nice and clear except for a couple small dry pimples by my lip. Good! Unfortunately, under my chin is breaking out again. This last week it was doing so well, it was clear looking and pretty smooth except for some under the skin bumps. But now a few of those bumps are coming up and peeling and scabbing. At least they're not huge cysts like I thought they would be! Okay, my red marks are driving me NUTS!! no amount of makeup will make them look presentable. Actually, my left cheek looks pretty good with makeup. (minus the sunglasses look). But the right cheek is HORRIBLE! the marks are so dark and there's tons of them, it just looks like a really red cheek. Ew. Anyway, I upped my dosage to taking 2 80mg and then 40 mg. Also I'm doing another 3 week course of prednisone. I've already finished 5 days. I think the prednisone helps A LOT with big red pimples. I don't have any right now! Just the ugly marks they leave. My lips are a bit peely and pretty dry but I'll live. My back is doing okay. I'm ready to start Month 6 in a couple days!! Here are what my months have been like so far:
Month 1: Just my average skin, not much happening. Would get a little bit better and then a little bit worse.
Month 2: Definitely got worse. Horrible breakouts all the time.
Month 3: Calmed down a tiny bit but was still fierce.
Month 4: Started clearing up quite a bit, although I still got really bad breakouts.
Month 5: Really started clearing up, breakouts healed faster and were a lot lot lot milder.
Month 6: hopefully even more clearing up and lots of red mark fading.