Week 2 Finacea And More Improvement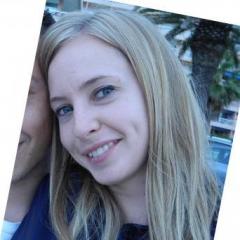 I'm honestly not sure what day this is of using finacea, since I used it for a few days, stopped a few days, and been using it again for at least a week now. My blogs are really boring lol, but they are really for my own record, and to keep track of what I'm doing and eating and trying to see the pattern of my breakouts. It seems like it really does happen the week before my period, so maybe I should EXTRA avoid foods that will worsen hormone fluctuation.
The redness in my skin seems to level out and the marks appear to be fading even already. My skin looks the best in the morning before I wash it. Unfortunately, when it's cold, it's like my marks become purple looking (as well as my lips). But it's embarrassing because my skin looks clear and then when a cold breeze blows or if I get really cold the marks just show up. Does anyone else have this problem? I don't usually have a problem with circulation- at least not as bad a few friends I know. Anyways, it's been getting a little colder in SD, and I'm reminded that this happens to me...

The cyst and marks on my cheeks are really fading. There are a few super tiny pimples that come up, but I think they were clogged pores anyways, and are just coming to the surface. They go away pretty soon after using manuka honey and finacea. There are no active pimples on my lips or chin. *fingers crossed*. There's a few clogged pores, but I extracted those and they are gone. Forehead continues to look really good.
I bought braggs ACV but I'm not sure if to use it on my skin just yet. I think I need to figure out my regimen and be consistent with that before I put something else on my face.
So I really don't like shiseido- or at least the color i was wearing,. Granted it's my moms, but I realized that the makeup made my face seem more pink/purple compared to my neck and rest of body. So I won't wear it. plus I hated to see how much product was on my face when I went to remove it. Ugh.
I read online that when changing foundations, especially mineral powder, that you shouldn't combine makeup brushes or use your old ones. I'm wondering if it's not the rejuva minerals that is breaking me out, but the makeup brush. Hmm. I guess I should buy a brush at light walmart and try using the makeup. I wore a tiny bit of rejuva minerals last night for about 5 hours, and then wore some today for about 4 hours. i don't notice any more red spots or marks on my face since using it. From what I remember, when I used it before it was almost instant when I put it on. We will see. Maybe the finacea will keep the pimples at bay?
So that time of the month is over, and my hormones are somewhat stable again. Therese only two of those hormonal zits that have yet to completely disappear, but they are going away at least.
so that's pretty much it. I had some pasta last night and 3 oatmeal cookies. I woke up today with really loose stool/diarrhea, feeling really "cloudy" and my nose was stuffed or something. I know it's not a cold, and I don't usually suffere from allergies, but I'm wondering if it's from what I ate last night. I have the feeling it is. Anyways, peace out yall.