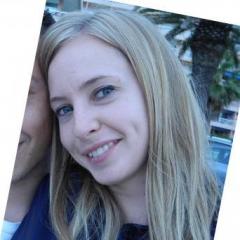 Skin is "better" than a few days ago. There is still the cyst on my right cheek, I'm not squeezing it or messing with it at all. Just gonna let it do what it wants.
The 2 bumps on the left side of my cheek that I wasn't sure where cysts have finally a tiny head. I was elated. I'll prick you thank you very much, and get the gunk out! Now I believe they will go away and heal now. I was thinking more and more of why my skin broke out in these cyst bumps things. I remembered I used mederma about 2-3 weeks ago on my left cheek where the old marks are...and now I have those weird zits. I also used in on my right cheek where the cyst is....hmm....maybe this is the culprit? I haven't used it in about 6 months, about the time I stopped getting cysts in those areas..?
The crazy hormonal zits around my mouth had flattened a lot and are just sort of peeling. There's not even much redness, granted I don't mess with them. The one on my forehead just puzzles me what caused it. It's huge and won't go away!
So the skin around my pimples is glowing and smooth, despite a lot of hyperpigmentation. It's weird. If only my WHOLE FACE could look like this. Anyways, used finacea last night, and will continue to use it I think. *fingers crossed* maybe I feel more obligated to use it because it was sooo expensive.
I've just been using some left over jane iredale concealer on the pimples. Just a dab and sort of blend in. It's way to clogging to use anywhere else, so I try not to spread it around. I'm tempted though! lol. So I don't think I like my skin with makeup or the way it feels, yet I hate seeing these huge spots. Ugh.
Bought garlic extract pills. I feel like I just smell like garlic though. Anyways, taking pics and will upload later. I'm not giving up! I WILL conquer this!