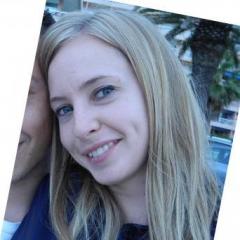 So sorry I sounded a little dramatic in the last post.
I've been thinking of the foods that I've eaten that I recently started eating more of, and the only things I can think of are some products with high fructose corn syrup and strawberries. But I'm thinking that I significantly ate more foods with iodine in them.
I stopped eating strawberries when I read they contain iodine, and iodine is "linked" to acne. I know there needs to be more study on it, but I just figured "hey, if acne sufferers avoid iodine, I wonder if their skin will improve?" But for about the last week or so I've been putting frozen strawberries in my smoothies.....I guess I wll continue avoiding this food. I don't know how much iodine is in canned tuna, but I haven't eaten tuna in months, and on Sunday I had a tuna sandwhich on sourdough bread. Talk about a big no-no. I don't normally eat packaged sandwhich meat, and I remember last week having a sandwhich on some gluten free bread with a slice of cheese. I've also had maybe a little feta in a salad once/twice a week. I also had scrambled eggs a few days ago, which I hardly EVER eat eggs anymore because I also read that eggs contain iodine. I've also been using more butter on rice bread and just cooking with it more....hmm maybe I'll just stick to cooking with olive oil.
Anyways, I'm feeling better today. I put finacea on last night, but was washed of because I was crying (hehe) and then I just did a manuka honey mask and slept with it on...not fun lol. Pillow and hair was all sticky and crazy looking this morning lol. Anyways, skin is much brighter and more moisturized. Sigh.
I guess I wouldn't mind this breakout, if I could tackle the source of it. There seems to be a pattern of my breakouts. It is probably hormones and just carelessly eating more of something that I shouldn't. I feel hopeless when I feel like I don't have control. So, I will take control again and not let acne win.