Day 5 Finacea And No Makeup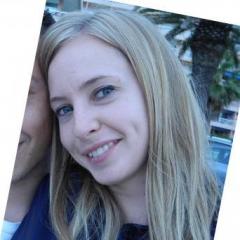 So I went to church yesterday with no facemakeup on. The zit I had on my chin just got more red and bigger lol. But Oh well. Yesterday has passed.
So there are a few new pimples, but I doubt it's from finacea. I ate some bad food last week at the cafeteria in the hospital- eggs, sausage, and potatoes- and probably the grease made me breakout along with all the preservatives lol. So there are two inflamed zits, and about 2-3 very tiny and minor ones on my cheeks. As expected, the comodomes/blackheads on my cheeks are purging, which is good. They didn't grow into these huge pimples like AHA makes them do.
My skin is still very smooth. I don't think the redness is really gone, but I notice it's evening my skin tone. A downside is that the finacea just gives me such a white pasty look when it dries. I wonder if I just wear it at night if it will still be effective?
Had freshly bakeds sourdough bread yesterday. Oh my goodness, bread never tasted so good. Eating rice bread for the last month makes everything else taste like heaven. I hope I don't break out from it. My stomach didn't hurt after I ate it.
Hopefully these huge zits just go away soon! I'm not picking my skin or touching it unless my hands are just washed.
Anyways, thats all. No face makeup today!!!