Finacea And No Makeup Regimen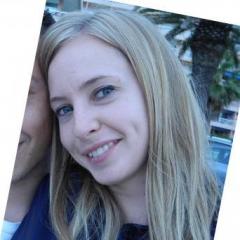 So this is the beginning of day 4 of using finacea 2x day. My skin continues to look less red compared to before. It gives my skin sort of a chalky feel if I don't moisturize. So I just carefully rub in moisturizer in the morning. My skin is very smooth now, and whatever tiny bumps have come up dry out and leave when I wash my face.
This morning, I washed face with papaya soap and it was much easier to rinse off the finacea since I didn't apply moisturizer last night. Then I put on manuka honey (I'm almost out!!lol) for about 20 minutes, then rinsed it off and applied finacea.
I didn't wear makeup yesterday, and it was just awesome. I wasn't self-conscious. I work with a lot of little kids, and many of the parents are in their pjs and don't put on makeup lol. So, I feel like I am more approachable since I don't look like I spent 2 hours in the bathroom. I am going to church today, and I believe it will be the first time that I don't wear makeup....
So there are two pimples that are forming- one on my chin and another near my lip. They aren't very small either, but they aren't these mountainous inflamed zits either. They actually aren't very noticeable. Whatever they turn out to be, I'm not messing with them-because then they will get angry lol. There's not a head, and I'm just hoping the finacea dries them out and they disappear.
Ok so I did something really bad....I had chocolate...and not only chocolate...chocolate cake!!! It was a really tiny piece, but it was for my sister's birthday. I'm hoping it's minor. I'm eating maybe one slice of cheese a week. That's the most dairy. I'm still trying to figure out how to tell my boyfriend not to send me chocolate.... he may already be buying it now for my birthday. lol whatever.
So that's it. I am slowly succeeding. I will give my skin about a month on this regimen... ok peace out