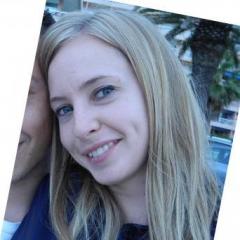 I will not jinx myself and say I'm "80%" clear because then who know what next week holds lol.
ok but there are like....3-4 active pimples. 3 are really tiny and probably go away tomorrow, the other is the monstrous one next to my lip. I really think I remember getting toothpaste there when brushing my teeth last week, and I just smeared it away. Maybe I need to wash my face after brushing my teeth, so I get whatever toothpaste residue off my skin for good...? Ya might start doing that.
Skin is starting to glow a little bit again. I've been using manuka masks everyday. Today, I have it on in the morn. Maybe I'll do it later tonight as well.
I somehow wish my skin was worse, so my derm could see what veltin did....or I may just not wear makeup so he can see a lot of the hyperpigmentation and red marks. My forehead is 100% clear. yay!
So it's been about 12 days since no caffeine- no caffeinated tea, no chocolate

, but the few zits/hard bumps I had on my jawline have completely vanished (one is still lingering). How do I tell my boyfriend from Switzerland not to send me chocolate for my birthday? hmmm....
I'm thinking that maybe tiny pimples on haireline/lower cheek are from sort of sleeping on my face. I sleep on my back now (which took a while to get a good nights sleep like that), but sometimes my head is tilt and my face touches the pillow.
Oh well. Hopefully today goes well. Even if derm prescribes finacea, I hope it is in stock in the pharmacy!!! lol. Ok peace out. update later.