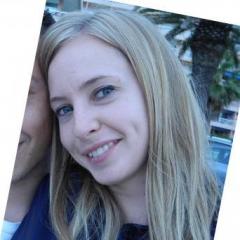 So this whole blog is more for my own record, not to bore all of you lol.
I believe at this point, manuka honey is great at healing lesions and zits, but may not be that great at "preventing" them. The red bumps seem to vanish then appear, but I really believe now it's because of my makeup.

Becuase it's not creating any huge zits or horrible reaction, I'll just lightly wear it until I start using whatever my derm gives me.....
Great news- well or not. The huge zit on my lip turned to a small head, just enough to prick and put a blob of manuka honey on it. I'm gonna attack this thing- but not through squeezing it or effing with it. Just "treating" it. lol
Not much to report. Skin is beginning to have glow again. Continue to use veltin on my forehead. Last night, I put it on my cheeks near my nose, and the little tiny bumps have heads- which means prick, treat, and heal- instead of just staying in my skin. I hope that if the veltin cleared my forehead with no breakout, maybe it will sort of "exfoliate" the areas where I have those clogged pores. I'm using a teeny eentsy amount, so not to cause my skin to freak out. It's not an exfoliator, just speeds up cell turnover I think.
so...thats it. Derm tomorrow. Hopefully new plan with finacea. Lol my dad saw me with honey all over my face and was questioning why I was wearing it lol. sort of embarrassing lol. Oh well.